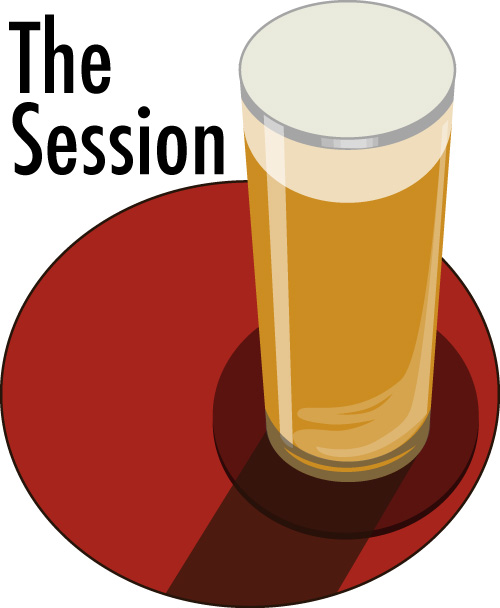 It's been a while since the last Session. This is a special edition for The Event, kindly initiated by Alistair Reece. Remain Indoors.
I've been doing fine for the last 7 weeks. My company decided to implement a work-from-home policy (I'm privileged to work in IT as a software developer) on March 12, so it's been pretty much exactly 7 weeks since this has started for me. In some ways, it was perfectly timed, as my wife had to undergo a knee operation around the same time, so it was actually good that I could work from home and be able to care for her as well.
The first time leaving the house has actually been stressful. One thing that I'm annoyed about are people who don't care about keeping their distance or blocking a whole lot of space by needlessly hanging around outside in larger-than-legal groups. This didn't just use to be annoyance, but rather anxiety. Mind you, this was at a time when I didn't have a a home-made face mask (thanks, mum!). With a face mask on, I'm now feeling perfectly happy and content walking outside, even with people not keeping their distance. Even if they might not be effective, they sure do work for me at least on a psychological level.
As for beer, we were shopping wisely and bought two crates of beer from a local specialty beer shop before any lock-down measures were even announced. These two crates kept us going for quite a while. I did a quick count of how much other booze we had in the house, easily more than 40 bottles of all kinds of whisk(e)y, more than 10 types of gin, several rums, and even absinthe, vodka and fancy calvados. I put together a list in my mind of small beer businesses I wanted to still have around when this is all over, and supported them by either buying their beer, or buying vouchers from them if they offered such a thing.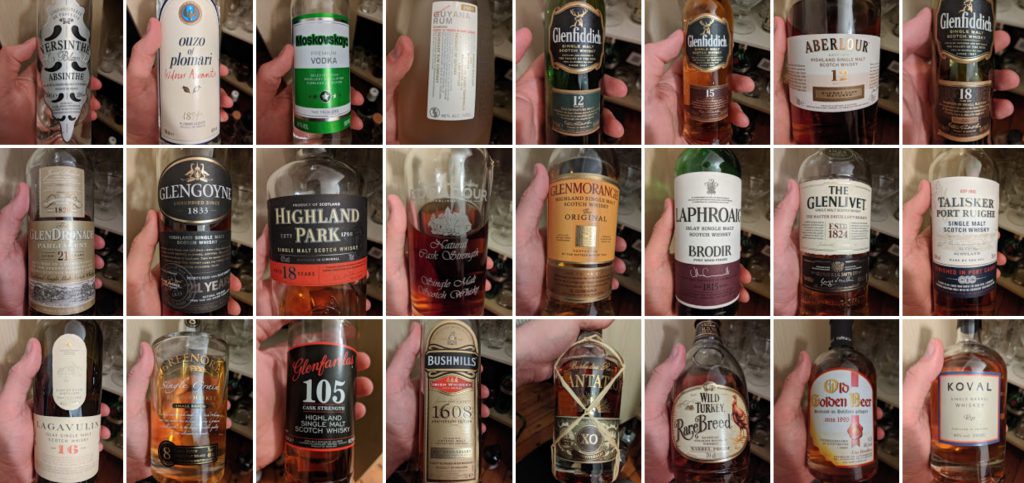 My drinking has actually gone down. I don't drink for the most of the week, and only a bit during the weekend. If I have 3 beers on one of these days, it's already unusually much. Yesterday was such a day, as my Stammtisch has a Zoom session full of beer drinking and pub quizzing and discussing craft malts and their importance for historic beer styles, so I had three beers (Wicküler Pils, Neder Schwarze Anna, Schönramer Pils) and two small whiskeys (Koval Rye).
Stammtisch. I used to meet friends once a month for a few beers in one of the best German beer bars of Berlin, Foersters. We had a Stammtisch scheduled for March 12, but decided to move it to a Zoom call instead. We've kept this up, and actually met more often that we do normally, once every one to two weeks. It certainly helped me keep sane, and due to the decentralized nature of it, we've been able to include former regulars and friends that now live in other parts of Germany or the world.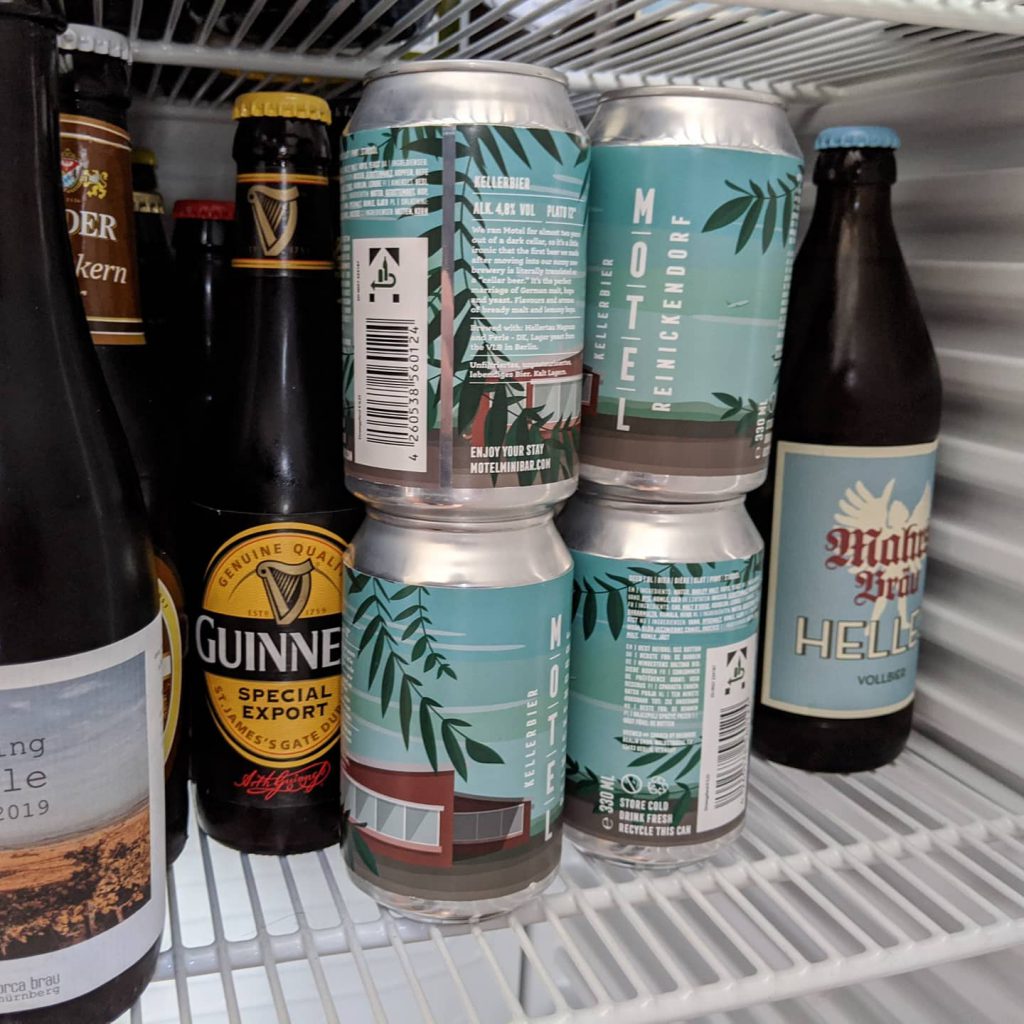 Most of my beer writing energy has actually been going towards my upcoming book about Vienna Lager. I'm now in the final stages: I have only a few small gaps to fill, I have the printing layout set up, and a solid idea for a book cover, less beery per se but rather a nice homage to the city of Vienna itself. I'm so absolutely excited about the whole topic, as I found out so many things that have never been discussed in the context of the history of Vienna Lager, so many things that are just misrepresented and have even been forgotten. At the moment it seems quite realistic for me to publish the book in June or early July. It's going to be kick-ass if I may say so myself.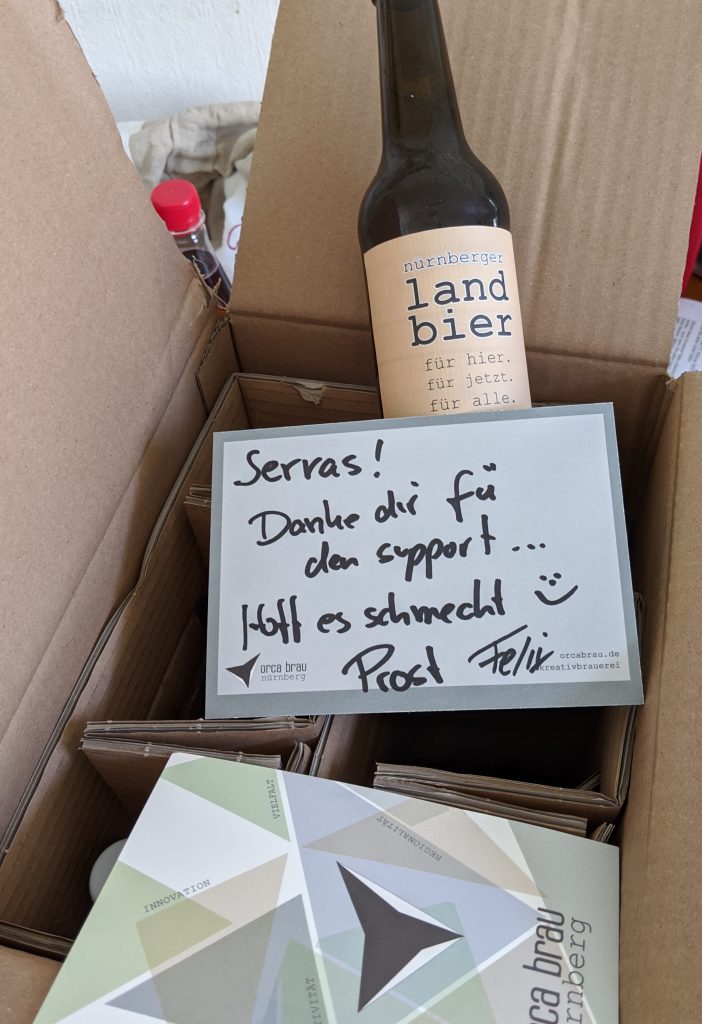 That said, work itself has been hard-going at times. Not everything is great when you're just sat at home for most of the time, trying to avoid distraction is hard, days just blend into each other, and you barely realize what day of the week it actually is. Weekends just pass super quickly and don't really provide as much rest and recuperation as I would like them to do.
But in the grand scheme, I'm still doing fine.