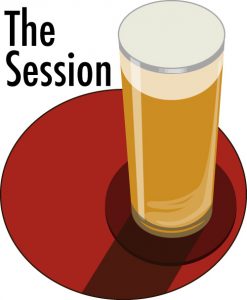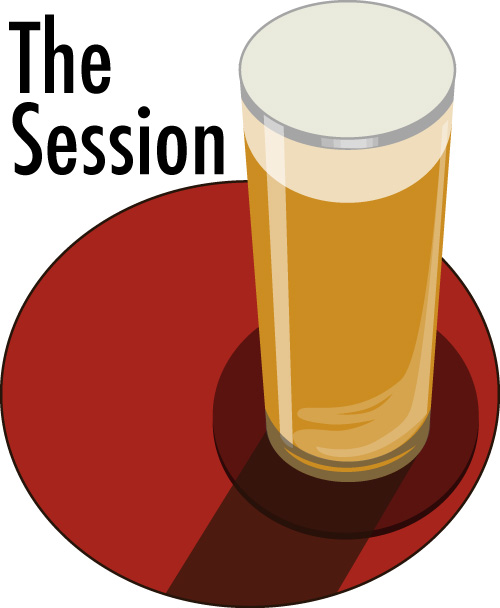 This is my contribution to Session 119.
Unlike German, Austrian, British or American beers, I, for whatever reason, always found Belgian beers to be less approachable. Not that they were bad or anything, but I was actually intimidated by the various beers, supposedly big names, of all these different styles. So it took me a while to actually get into Belgian beer as such. Styles like Gueuze and Flanders Red Ale was actually  what I could cope with the best, and eventually, I also started to understand and like the spicy, peppery notes of Dubbels, Tripels and Saisons. But there was this one beer that took me a long while until I actually got to try it: Orval.
I had bought a bottle at a local craft beer store, and drank it at home. I found it odd, quite bitter, not really balanced, but at the same time I thought, hey, everybody says this beer is so great and special, so I ought to enjoy it. But it still struck me as weird. Since I knew that the beer gets bottled with Brettanomyces for secondary fermentation, I blamed it on the beer being too young why it wasn't quite right, but I didn't really know. In any case, I did not really enjoy the beer.
Only several months later, I got my hand on it again, this time a bit more aged: there's a chain store not far from where I live, specializing on traditionally  manufactured, durable products, and they also happen to have some beer, amongst it Orval. The bottles at the time had been bottled for about 6 months, so my concern of that last time, the beer being too young, should not be a problem anymore.
So I tried it, and… it was different. This bitterness was still there. But it was embedded into more funkiness and a slightly sour undertone, and that actually made it enjoyable.
Around that time I had also brewed a historic porter recipe (1831 Truman Keeping) according to Ron Pattinson's Home Brewer's Guide to Vintage Beer, including a secondary fermentation with Brettanomyces claussenii. After about 5 months of secondary fermentation, I first tried the beer, and I was overwhelmed: what a fantastic beer! Full of roasted notes, mostly coffee, which were complemented by a great hop bitterness (the amount of East Kent Goldings hops in that recipe is insane), and a slightly sour and funky note.
And it didn't even hit me at first: the sour and funky notes were exactly what I had gotten from the Orval earlier. It literally took me several days to realize that, and even longer to get a deeper connection: Orval may be an imitation or at least be inspired by British keeping beers, in particular stock pale ales. Since I had never had any stock pale ale, this was merely an idea, and I laid it aside until I'd have the time to brew one by myself: after all, Ron's book is full of recipes for it.
In December 2016, I then got my hand on a bottle of Goose Island Brewery Yard Stock Pale Ale. This beer was brewed in collaboration with Ron Pattinson, and based on 19th century stock pale ales. I was excited, because if there's one person that would make sure the beer's grist, hopping, wort production, fermentation and maturation would be as historic and authentic as possible, it would be him. Finally! A stock pale ale! The beer was a revelation in some ways, but then, it was exactly like I had imagined it would be. Light, refreshing, slightly sour, earthy, funky. Refreshing, that's something you won't hear often about an 8 % ABV beer.
After finishing the bottle, I began to think back, and I remembered Orval, and how my second bottle of it was. I didn't make a direct side-by-side comparison of both beers, but the overall character, the aroma, the flavours, the sourness, that was something that I remembered as very similar if not pretty much the same.
Having a proper stock pale ale actually made me appreciate Orval more, and what I had first considered to be weird was actually a fantastic beer. It also expanded my understanding of Orval: in the end, it's a stock pale ale, made to a standard like pale ale used to be produced 150, 200 years ago, with characteristics that made it highly priced at that time.
I think there should be more like this around, but they're not really fashionable at the moment. But I will certainly be brewing beer like that at home. Maybe not up to 8 % ABV, but with similar hopping rates and the same secondary fermentation.